KAD Employees (and family) participated in the Basket Brigade event last Sunday 11/23/2014.
The Meadowlands Regional Chamber sponsored the event which took place at The Friendship House in Hackensack, NJ.
General Manager, Michael B. along with his wife Ella, and Senior Account Manager, Doris C, helped pack the baskets and they also delivered them to some of the peoples homes.
KAD Associates is thankful for all of our Wonderful employees, clients, and our surrounding communities.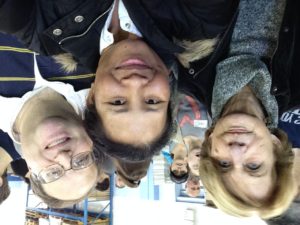 Left to Right: Doris, Ella, & Michael
A look at the baskets!